Friday, February 15, 2008
Zou Youth Organisation
displaying Cultural Dance and traditional Aahneel ki thoina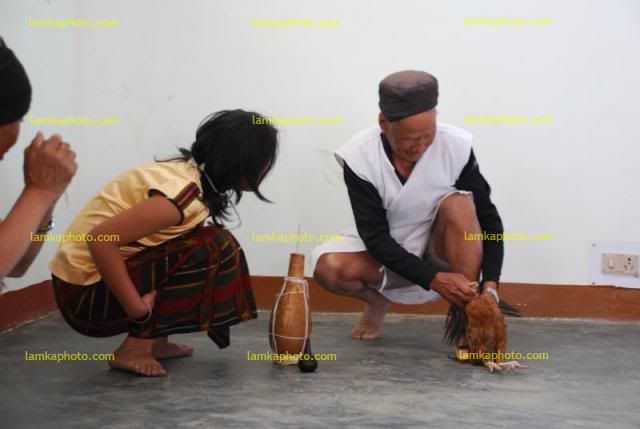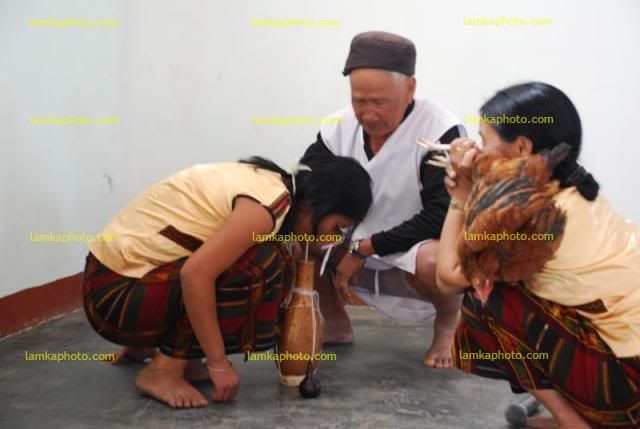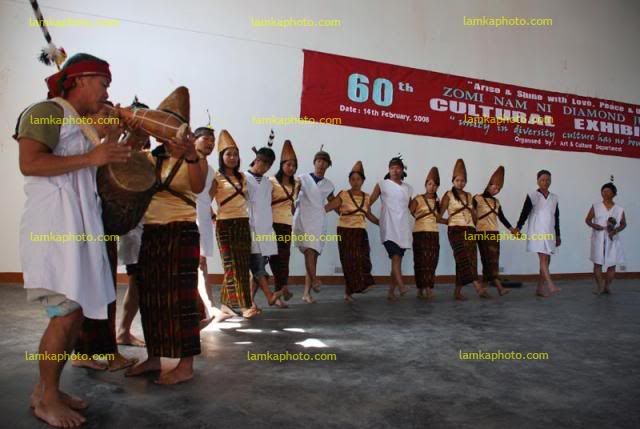 MISS CONTESTANT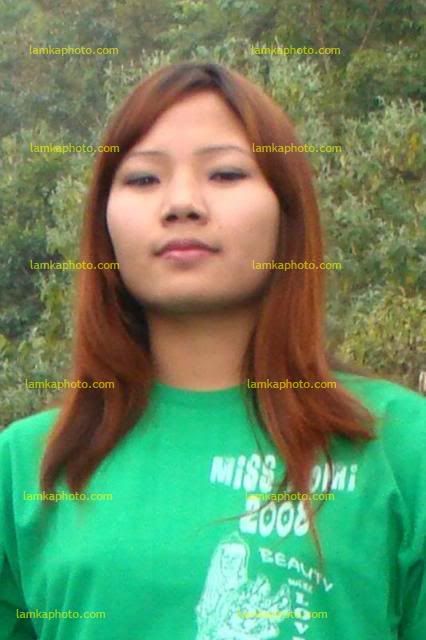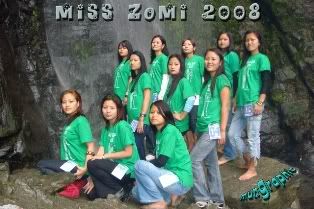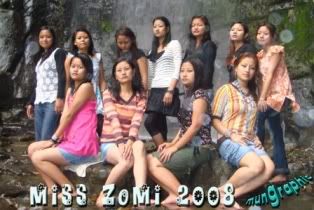 Source:
Lamka Photo See More
Tuesday, February 12, 2008
- By Tungnung, Zamlunmang Zo
Can reach at: zoulun77@yahoo.co.in
Tu masangin UZO GHQte leh Delhi a ZOD ten nasatah a ina buoipi lai un Zokuomthawn saina in Delimitation thutoh kisai article gel kidemna ana kibawl hi. Mi tampin tam thu hing giel di kasaleh, gintaat banglou in Delimitation bang e chi nasan theilou I na tam um nalai uhi. Eilawipi nnakhat zou a iki gellai in mite'n nasatah in Manipur gam a delimitation umsah teitei didan lampi ana khuot zing nalai uhi. Abul abaal I theina diing un delimitation bang ahiei chi gen chien tadi lei ahoi ding hi.

Delimitation: India pumpi ahilou leh gamkai khat sunga constituency khat in ahuomna gamgi khhentelna chilei a thei nop ding hi. (The act or process of fixing limits or boundaries of territorial constituencies in a country or a province having a legislative body). Tam delimitation ahileh India kumpi in 1947 kum pat kum 1952, 1963, 1973 leh 2002, livei abawlna ahita hi. Tam nasep a umna diing in India kumpi in Delimitation Commission sep zel ua, tam commissionte thutanna pen thutawp, court a zong he theilou ahi va yiah hi. (In India, such Delimitation Commissions have been constituted 4 times – in 1952 under the Delimitation Commission Act, 1952, in 1963 under Delimitation Commission Act, 1962, in 1973 under Delimitation Act, 1972 and in 2002 under Delimitation Act, 2002.)

Tam delimitation ahileh India danbupi Article 82 dungjuia kisimpina umzaw tenga bawl zel ahi. India kisimpina kum 2001 a umpen kum 2003 December 31 in ki talangpanta a, tuachi'n kum 2004 apat tam nasep pat ahita hi. Tuni chiengin India pumpi, North East a Manipur, Nagaland, Arunachal leh adang khen khat chilou zawsieng ahita hi. Tunia eilawi in I buoipi pilpel uh ahileh kum 2002 Delimitation Act toh kisai ahi.

Manipur ah tulaitah assembly seat 60 um hi. Tam seat 60te suhpung phallou ahi. Hilehzong ST/SC te milip I hing ettha a, tua dungzui a bawl tuah ahing sawm chiang ua ST/SC te seat neiza suhpung hingngai in (a total seat lah punsah theilou) ahi chia tribalte punna pen Meiteite manna hingsua (amau seat 5 taan didan a um uh). Tuazieh mama ahi Meiteite'n pomthei lou a, 2001 census pumpi mawsah a court a heeh ua, tutan apaisuah theilou. Ei chouh akhaw nung pil I mah I chi leh Meiteite zong akhonung pil anahi laizang uh. Valong in!

1972-73 lai zong 1971 Census dungjui in delimitation ana um hi. Tuahunlai in Phaisat Constituency pen ana kisumang in Churachandpur ah constituency khat ana ki belap hi. Tuama bangin 59 Saikot AC zong ana kiguong hi. Tua ahi dungjui in India danbupi Article 81, 82, 170, 330 leh 332 zong siemtha ahilawhh ta hi.

Singtang gam teng zong chi zou sing, Zo suonte'n I nei sunsun uh Singngat Assembly sungthu themkhat hing kum nuom ing. Singngat AC ahileh Zoukam zangte'n eima louma banga I na ngaisut uh, I na kineisah mama uleh singdang leidia I na phal lou uh tam delimitation peisuo hitaleh MLA I neikiana ding uh pen van a ga bang diing ahita hi. Tuo ahiman in alien amengin I pan theina chiet ua I pan ua, ma I phu uh ngai hi.

Tutung delimitation ah Singngat 60 AC ana kichi den pen Singngat 38 AC chia hen din thu um hi. Thanlon A/C apat khuo 28 teng Singngat A/C a guonlut din propose um hi. Tualeh Singngat A/C apat khuo 48 tah (Sangaikot Area lam teng) ahileh Churachandpur East A/C a guon lut dia propose ahi. Kadei aw, tam tengpi muolsuo hita maw leh, eipi bang suo di la?!

Tam atung a teng tungsih henlen kei mimawl ngaidan in ta bang in kibawl leh chi ahinalai zawsop hi. Churachandpur A/C apat Lamjang, Phhaibem, Zoumun lehh Gelzang te Singngat ah kibelap henlen, Saikot A/C apat in Tuining, Buallian, Phaizawl, Zomi Zion, PN khovung, Ngurte, Khuangnung, Saipum, Mualsan, Ngoiphai leh Sehken te zong Singngat A/C ah ki belap tou nalai leh chi deithusam ahi.

Tua draft umdan in Churachandpur Dist sungahh Thanlon ki sumang a, Lamka area ah khat kikoi be hi. CCpur North, CCPur East leh CCPur West in kikhen hi.

Hmmmm, My Humble Suggestions:

01. Singtanggam a apat phaigam a lai simdi. Singtanggam ma a tenden di.

02. Singtanggam hoitah a puoh di, I kho hausatna munte maw zuahzuah lou di.

03. Singtanggam mun leh muol lien pipi lei a mi ateengdi I khop ding uh.

04. Singtanggam I taisan tam laisie, I gam solkal in reserve chia hing khawm ding uh.

05. Singtanggam a ne leh ta atam theipen a piensah tum di.

06. Singtanggam apat piengte Lamka a I sun dim ding uh, Lamka khopi hausatna Singtanggam a I puotou ding uh.

07. Singtang gam a I tam ten laisie I gam solkal ngaisahna zong hing khang ding.

08. Singtanggam ah a lompin teng lei bang diinga kho 20 vel hing lutdi chhiliing di ihi ua?

09. Aw singtanggam ka Zodawn, ka bitna leh buolna um sun hi chi thei sawm chiet ding uh ahi.






See More